2023's Best Online Rune Reading Sites
Runes can be used for inspiration, answers, guidance and giving us crystal-clear clarity.
Best of all, you can get a rune psychic reading online, 24/7. Read on to find out:
Where to get a rune reading from
Who the best rune psychics are
What runes and runestones are
Best Sites For Psychic Rune Readings
If you're wanting a rune reading but don't know where to start, we've got you covered. All of the sites we feature on this page (and especially our top three picks) offer plenty of trusted rune specialists with accurate and real readings.
Here's what we looked for when finding rune psychic sites:
Accurate and gifted rune psychics
Introductory offers and/or free minutes
Exceptional customer service
Options for readings (e.g. chat, email, phone)
If a site doesn't offer all of those, it doesn't make the cut for Psychics.guru. Here are your top rune psychic reading sites for 2022:
Site
Your Best Choice
Top Features
Find Your Psychic

Established for 20 years
Many advisors have 10s of thousands of ratings
Amazingly accurate readings & gifted psychics

Get Free Minutes
Read Review

280+ love/relationship experts
Readings from just $1 per minute
Satisfaction guarantee

Get Free Minutes
Read Review

Consistently accurate & insightful readings
Compassionate, genuine advisors
Love, relationships, careers + more

Get Free Minutes
Read Review

Tons of 5* rated psychics, mediums & clairvoyants
Buy 30 minutes, get 5 FREE Elite/Master mins
100% satisfaction guarantee

Get Free Minutes
Read Review

Massive range of gifted psychics
10,000 free Oranum coins
Love, tarot, numerology & more

Get Free Minutes
Read Review
Affiliate Disclosure: If you visit one of these sites and sign up, we may receive a small fee.
What Are Runes & How Do Psychics Use Them?
Runes are letters in an alphabet. It would perhaps be more accurate to say 'alphabets' as they relate to ones from different times and cultures. Using runes as a form of divination dates back at least to the fourth century.
Interestingly, the word 'rune' means something secret or hidden.
In the context of psychic readings, they use rune stones. Each stone has one of the 24 runes on it and are normally made from stone or wood.
They're used in a similar way to tarot, in that they allow us to connect to our higher self and get guidance on our lives and future.
Your psychic will use the rune stones along with their intuition to help you answer the questions you have. It's also important that you too are focussed in the rune reading to help the accuracy of it.
Many psychics use a three stage process for the rune reading:
Ask a question
Cast (i.e. the runes come out of the bag and are laid or thrown down)
Interpretation (this is where the psychic's skills and experience really come into play)
Our Top Rated Rune Psychics
Rune readings have grown in popularity in the last few years. The best psychic sites have attracted the world's top rune psychics to them.
I was delighted to find such a large number of gifted rune specialists on sites like Kasamba, Oranum, Psychic Oz and others.
What I look for is trusted specialists that are experienced, honest and gifted. I looked for ones with consistently positive ratings and have deep knowledge in reading runes.
I've put together this hand-picked list of the best rune reading psychics for you:
Psychic's Photo
Rune Psychic's Info
Customer Rating
Get A Reading

A massive 30 years rune & psychic experience
Covers any topic you need help with
Fast, straight and accurate readings
Chat, phone, email and mini readings

Visit Kasamba

20 years rune and psychic experience
Positive, caring and supportive
Tons of glowing reviews
Clairvoyant, tarot and crystal ball

Visit Oranum

Superb rune reader, highly accurate
10 years rune and psychic experience
Love, relationships, career, money +more
First three minutes free

Visit Psychic Oz

30 years experience
Expert in runes, tarot, numerology + more
Enjoy 5 minutes free
13,000+ readings given

Visit AskNow
Affiliate Disclosure: If you visit one of these sites and sign up, we may receive a small fee.
What Runes Are There & What Do They Mean?
There are several rune alphabets which originate from different periods in history. Probably the most common though is the 'Elder Futhark' alphabet, dating back to the 2nd to 8th centuries.
Given its the oldest Runic alphabet, it's assumed that later versions were developed from it. Let's look at the alphabet and what each rune means.
A caveat though – each rune is open to interpretation, especially in the context of the rune reading. Below I've used a summary of a couple of interpretations to give you a rough idea of their meaning.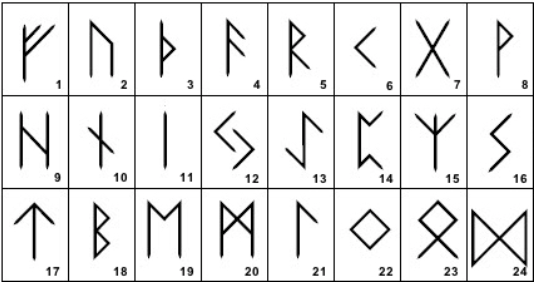 Rune
Letter
Main Representation
Element
Symbolizes
Fehu
F
Cattle/livestock
Fire
Wealth, fulfilment of goals.
New beginnings
Ability to obtain wealth
Uruz
U
Strength, bull, oz
Earth
Strength, creativity
Power or strength that we don't have control over
Thurisaz
Th
Thorn, force
Fire
Strength against a possible enemy or difficulty
A protection and defence
Ansuz
A
Estuary, mouth, breath
Air
Stability and order in our lives
Raidho
R
Wagon, wheel
Air
Focus of our energy to achieve what we want
Kennaz
K
Torch
Fire
Knowledge and learning
Being able to handle situations with more focus
Gebo
G
Gift
Air
Connection and energies when people give each other gifts
In relation to god – the gift of life we've been given
Wunji
W
Joy
Earth
Balance, sense of belonging
Likelihood of good news soon
Hagalaz
H
Hail, hailstone
Ice
Restriction of time and space constrictions
Nauthiz
N
Need
Fire
Sometimes our urge for something can hold us back.
Demonstrates what we need to ditch those shackles
Isa
I
Ice
Ice
A lull in activity – we need to change something
Symbolic of winter and then new lease of life in spring
Jera
J/Y
Harvest, year, season
Earth
Cyclical nature of life
Going with the flow to achieve what we want
Eihwaz
E/I
Yew Tree
Air
Finding something new in the end of something
A protecting force and enabler
Perthro
P
Dice Cup
Water
Problem solving, memory
A reminder of our freewill in our lives
Algiz
Z
Elk
Air
The power of restraint and protection
Protection of ourselves, home and belongings
Sowilo
S
Sun
Air
Enables us to see with more clarity
Finding the light and good in darker times
Tiwaz
T
Tyr (God), Creator
Air
Success without giving up things
Berkana
B
Birch Tree
Earth
A birth rune which symbolizes new life and a new start
Ehwaz
E
Horse
Air
Obtaining flow in what we do
Mannaz
M
Humanity, man (not the gender)
Air
A reminder of our power and potential to achieve whatever we want
Laguz
L
Water, lake
Water
Water flows freely – we can also do that if we let go.
An opportunity to use the flow to get what we desire
Inguz
NG
Seed, fertility
Earth
Spreading energy far
A protector rune, especially for our home
Othala
O
Inheritance, home
Earth
A wealth rune but wealth in the sense of our heritage rather than things of financial value.
Dagaz
D
Dawn, day
Air/Fire
Symbolises the stability that happens between opposites, like night and day.
What Will A Rune Reading Tell Me?
Like other forms of psychic reading (such as fortune telling), a rune session can cover pretty much anything you want it to. It's common for people to get one for specific guidance or issues they're having. It helps us have a deeper, clearer understanding of what's happening in our lives and how to improve them.
Here are some examples of what people consult gifted rune psychics for:
Love and relationships
Answers to specific questions
A general reading
Money and finance
Career and jobs
Happiness and fulfilment
Guidance
Reassurance
Insight and clarity
Help find life balance
It's really up to you – it's your reading and your time. I normally recommend folks have a good idea of what they want from the reading though. This makes for a better, more insightful and specific reading.
How Much Do Rune Readings Cost?
Like any psychic reading online, the cost varies. The beauty of the best rune psychic reading sites is they all offer prices for every budget.
Some psychics will charge more if they have significant experience or are highly in demand.
So prices will usually start at just $1 per minute and work up to $40 per minute.
Top tip: take advantage of new customer introductory offers. Sites like Psychic Source for example, offer three minutes free and intro rates from just $0.99 per minute.
Other rune sites like Oranum give you free 'coins' which you can use to spend on whatever psychic reading you want.
Rune Readings Online – A Summary
As we've seen, runes offer a simple but incredibly effective way of giving you guidance. If you want some real clarity, motivation or a helping hand in your life, a rune psychic reading is a great option.
We narrowed down the choice of sites for you to the ones featured on this page. They all offer the best psychics online, with some amazing welcome offers. If you're ready to schedule your rune reading, pick one and get started in minutes.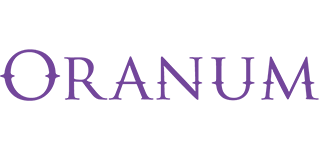 10,000 Oranum Coins FREE
Consistently insightful rune readings
100s of gifted, well-rated advisors
Trusted, real and accurate rune specialists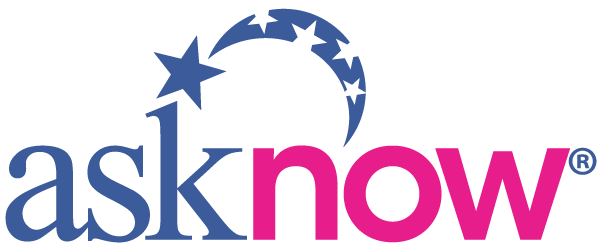 5 Minutes FREE
Offers from $1 per minute
100s of rune reading experts
Discounted minutes when you buy in bulk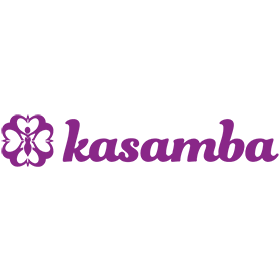 3 FREE Minutes
Some truly gifted rune advisors
Thousands of 5* ratings
Expert, intuitive guidance via runes readings
Affiliate Disclosure: If you visit one of these sites and sign up, we may receive a small fee.
Rune Psychic Readings – FAQs
When were runes first used?
It's believed runes date as far back as the 4th century.
Are rune psychic readings accurate?
Yes – an experienced rune reader knows how to use the stones as a tool. They will combine this with their gift of intuition and psychic skills to put everything together.
The end result is a reading that is accurate and has real meaning and power to you.
What can I get advice on in my reading?
Anything you want! Many folks use rune readings to answer questions. Some want guidance on relationship or love issues. For others it might be related to a big life decision they're thinking of making.