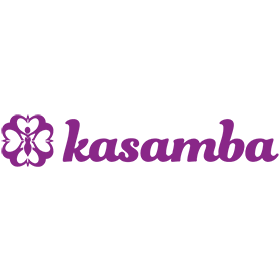 Kasamba - Love Experts
🔮 FREE 3 minutes
🔮 Psychics, fortune telling, mediums, tarot & more!
🔮 100s of gifted, trusted love psychics
In this 100% independent Kasamba review we'll take you through the great things the site offers. If you're looking for the lowdown on Kasamba.com psychics (both good and bad) – we've got you.
Let's kick off by saying that Kasamba is one of the most established, trusted psychic sites in the world. It's just celebrated its 20th birthday.
And that's down to giving people what they want – top quality psychic readings from the most gifted psychics online.
Kasamba's compassionate psychics have thousands upon thousands of positive reviews and ratings. That's because they're particular about only using psychics that are experienced, trustworthy and caring. Whether it's advice on love you want, or an astrology reading to help you answer some big questions, you'll find it all there, 24/7.
We Love
A fantastic 3 free minutes
Long established (20 years)
Massive range of trusted advisors
1000s of happy customers
Very accurate readings (psychic, tarot +more)
Could Improve
Limited choice of advisors in non-US time zones
No 'satisfaction guarantee'
Website is a bit clunky
Large amount of promotional emails
Our Expert Guide To Kasamba Psychics
Advisor Skill & Experience
9.0
Whilst it's a firm favorite of myself and the Psychics.guru team, Kasamba isn't perfect. I do find the look and feel of the website quite 'old school' and it isn't always intuitive. Also, the only way you can contact the support team is via a ticket.
Now that's not to say you're likely to experience problems at Kasamba.com – you're not. But personally I prefer an email or old-fashioned phone call if I've got problems with a site.
Where Kasamba excels though, is in the high quality of its readings, especially when it comes to fertility readings. This, ultimately, should be the most important factor we look for.
And Kasamba's gifted psychics do not disappoint. My partner recently had a reading with 'Master Enigma' and was speechless after (unusually for him!).
In his own words later, "I felt like he knew me more than I do myself!".
I've also heard good things on forums about Kasamba's tarot readings. As online tarot has picked up in popularity, it's vital to find someone who really knows what they're doing. Check out leading advisors like 'Love Specialist Isabelle' or 'BreeZy' for the best tarot readings at Kasamba.
Kasamba.com Psychics: Prices For Readings
There are readings available for all budgets at Kasamba. These start at a very reasonable $1.99 per minute and go up to $30+ per minute.
as a rule of thumb, the more experienced and popular the psychic is, the higher their price will be.
And remember, you can take advantage of three free minutes to get you started!
Kasamba Promo Codes & Coupons
The beauty of the offers Kasamba has is you don't need a promo or coupon code to take advantage of them.
All you need to do is sign up via the link on this page and you'll get full advantage of their free minutes and discounted rates.
What Readings Can I Get At Kasamba?
It would probably be easier to tell you what readings you can't get! Kasamba is a prime example of a leading psychic site that's got it right.
By that, I mean they've made a point of offering all kinds of services. And they've done this with a 'quality over quantity' approach.
There's the usual things you would expect (e.g. tarot) with some more unusual ones.
The main types are:
Psychic (this includes pet psychics, mediums and aura readings)
Tarot (includes angel card reading)
Love (anything from dating to divorce. They also have a LGBTQ section which is great to see)
Fortune telling
Dream analysis (if you've not tried this before, give it a go – it's fascinating!)
Astrology (includes Chinese and Vedic)
Job/Career
I absolutely love the range of services at Kasamba – it's where they really excel. Niche readings like graphology and picture readings are rare to find online.
Kasamba doesn't scrimp on quality though – any advisor they feature has been well vetted and tested. I'm amazed by how seriously they take quality and service.
Kasamba Mobile App Review
If like me you're an avid mobile user, you've got two choices at Kasamba.
Firstly you can just use the mobile site (which works really well, to be fair) on your usual phone browser.
Alternatively you can download the Kasamba mobile app. It's a free download and you can get it for Android or Apple.
The Kasamba mobile app is super easy to use and means you have even quicker access to readings, 24/7.
As well as access to readings and your 'wallet', there's also daily/weekly/monthly horoscopes, which our team loves!
And if you've got questions or need help, you can easily submit a ticket to the Kasamba customer service team within the app.
Here's a look at what the app looks like on Android: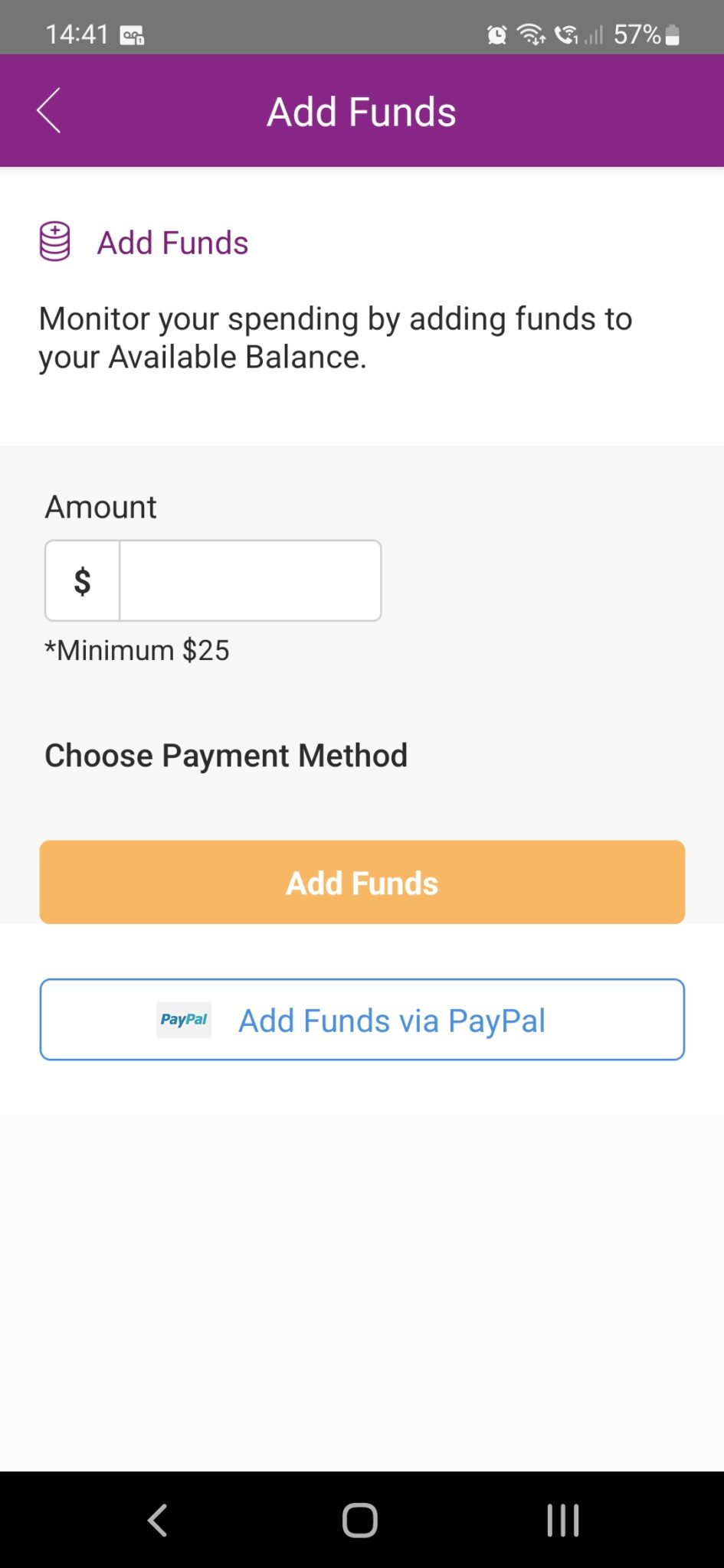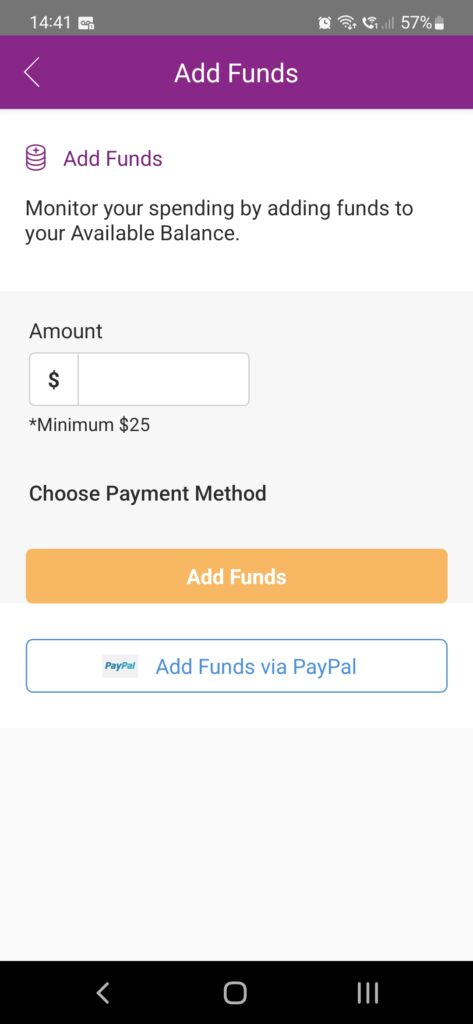 ---
Best Psychics At Kasamba
Kasamba.com offers a huge variety of vetted, trustworthy and experienced psychics.
Whatever type of reading you're wanting, there's a gifted and kind advisor for you.
I'll give you a shortlist of three amazing ones but before I do, there's one important one to call out.
Dancing Voice – Kasamba's Top Psychic
'Dancing Voice' is one of Kasamba's top rated psychics. With a huge 10,500+ positive reviews he is an absolute expert in all areas of psychic reading. I really admire how he makes a point of saying "if you're not prepared to hear the truth then I am not the advisor for you."
It can be tempting for a psychic to sugar coat things but he doesn't and that's appreciated by his many repeat customers.

He also has a roster of celebrity clients and has worked across the world. Highly recommended!
Schedule a reading with Dancing Voice
Sonya Starr Angel Psychic – A Top Option At Kasamba
'Sonya Starr' is another popular psychic at Kasamba. This is demonstrated by her incredible 4.99 out of 5 rating she has there.
With over 6,300 reviews she has shown time and again how gifted, genuine and talented she is.
She is an expert in all types of readings including love, soul mates, career, finance, decisions and much more.
Schedule a reading with Angel Psychic
Want help finding your soulmate? Want guidance on how to live a truly brilliant life? Or to find more energy and joy in your life? It's all here.
Here are just some of the other top psychics at Kasamba:
Psychic's Photo
Psychic
User Rating
Free Minutes

A specialist in love (obviously!)
Warm but firm - gives good & bad news
17,500+ ratings given
Highly trusted with 15+ years psychic experience

Get Reading Now

A massive 30 years experience
He's given over 58,000 readings
Helps bring you balance in love, life and finance
Skilled in astrology, astral projection, energy manipulation + more

Get Reading Now

Over 16,000 readings done!
Very compassionate, trusted advisor who truly cares
Tarot, astrology, clairvoyance
Consistently gets high ratings

Get Reading Now
Affiliate Disclosure: If you visit one of these sites and sign up, we may receive a small fee.
"I'm thankful for Divinely spiritual who has been my advisor. He has helped me so much and I'm so grateful for him."

– A happy client! (Taken from TrustPilot)
How To Get Started At Kasamba.com
The Kasamba team have made it super easy and slick to get started. In this Kasamba review we found the registration process is so quick and straightforward. Here's all you need to do:
Register (via the 'sign up' button)
Note: you can speed this up slightly by using your Google or Apple ID
Go to one of the sections (i.e. psychic readings, tarot readings etc)
Choose a psychic that meets your needs and budget
Get started with your three free minutes
Add funds if you want to continue
Top tip: remember to spend some time preparing for your reading and thinking about what questions to ask your psychic.
Kasamba Reviews Screenshots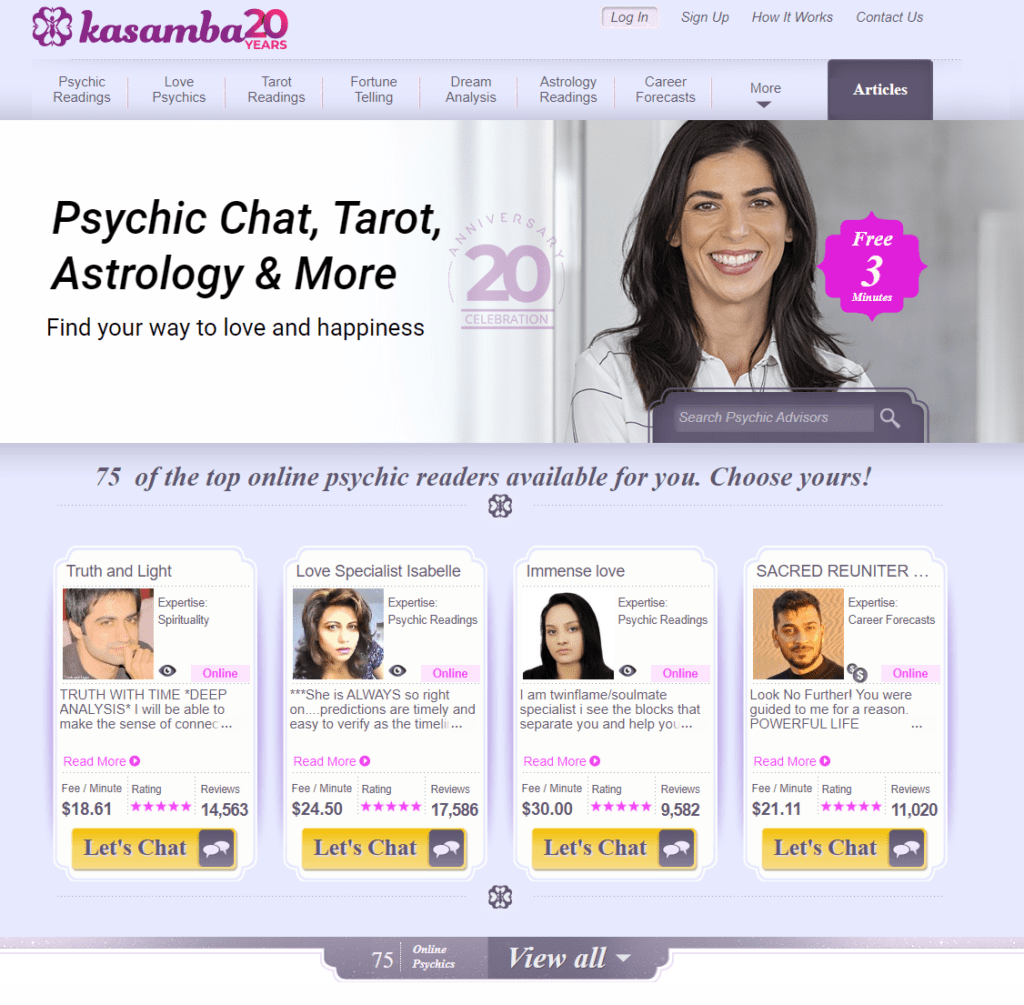 Kasamba Review – Pros & Cons
Yes, Kasamba is one of our favorite psychic sites. It's trustworthy, legit and great value.
Like any site though, it's not perfect (what is?!). Having thoroughly tested and reviewed the site, here's my summary of where they've got it right and wrong:
What We Like
A fantastic 3 free minutes
Long established (20 years)
Massive range of trusted advisors
1000s of happy customers
Very accurate readings (psychic, tarot +more)
Could Improve
Slightly limited choice of advisors in non-US time zones
There isn't a 'satisfaction guarantee'
Website feels somewhat clunky
Large amount of promotional emails
What Customers Are Saying About Kasamba
As well as testing the site ourselves, we also weigh up what people are saying online. One of the top sources for that is TrustPilot.
We've taken some quotes from actual customers so you can see their thoughts: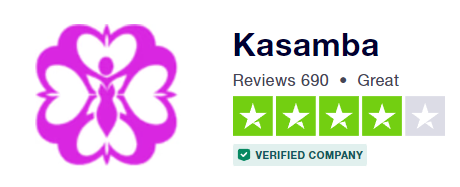 "I Love connecting with my advisors whenever I feel uneasy about a situation. Their readings always brings me a peace of mind."
"Just love my advisor Sam. He is always there for me to give me the answers I need and always gives me the best guidance!"
"I keep choosing my advisor because she honestly shows she cares and listens and is very sweet! Her intuitive answers are exactly what matches my questions I'm always pleased."
"Fast at communicating and ensuring all bases are covered without sugarcoating."
"They take a while to respond so the time can keep running so just be careful."
Kasamba Psychics Key Facts
| | |
| --- | --- |
| ❔ Number of psychics | 200+ |
| ⌚ Free minutes | 3 |
| 💲 Reading prices | $1.99 upwards |
| 🀧 Tarot | Yes |
| ♈ Astrology | Yes |
| 📱 Mobile app | Yes – Android & Apple |
Kasamba Psychics Review – Our Summary
In this review of Kasamba.com we've shown you the good and the bad. Kasamba is a highly trusted site full of gifted psychics.
There's a huge range of services and advisors.
With their generous three free minutes, you can easily find a psychic that suits you.
Kasamba is long established (20 years+) and has some of the most experienced and gifted psychics online.
Advisor Skill & Experience
9.0
Whilst the website is quite clunky, this is compensated for by the quicker and more intuitive Kasamba mobile app.
We highly rate Kasamba and that's backed up by 1000s of happy customers and ratings. Check it out today!
Kasamba FAQs
❓Does Kasamba have a mobile app?
Yes – both for Android and Apple. The Kasamba app is a free download from the Apple or Play Store. Whilst you don't have to use it to enjoy the Kasamba.com experience, in my experience it's slightly quicker and more intuitive.
❓Is there a promo code for Kasamba?
No, you don't need any promo code for Kasamba. Just sign up using our link to get your free minutes!
❓How many psychics does Kasamba have?
Over 200. And they're all very gifted, experienced readers.
❓Is there a satisfaction guarantee?
No, which is a shame. Whilst the advisors are amazing, I'd love to see Kasamba add some kind of guarantee for real peace of mind.
❓What's the Trustpilot score for Kasamba?
It's a solid 4.1 which is considered 'great'. Nice work Kasamba!
❓How can I speak to a psychic advisor?
At Kasamba you've got the choices of email, voice or text chat. All work well and it's great there are options to suit you.
If your chosen psychic reader isn't online, just click on the 'Notify me' button to be alerted when they are.
❓Which company owns Kasamba?
None – Kasamba is its own entity.
❓Is Kasamba legit?
Yes, it's 100% legit and highly trusted by many folks. It's one of the most popular, well established psychic sites in the market.