2023's Best Psychic Empath Sites
Getting an online fortune telling reading can help you find clarity and answers to your burning questions.
Read on to find:
What the best psychic empath sites are
What your reading can cover
Who the best empath readers are
What Are The Best Psychic Empath Sites?
If you're in a hurry and just want to get a reading now, I've shortlisted the best empath psychic sites.
Having had readings at tons of psychic sites over the years, I know what makes a great one. During the research for this page myself and the team had empath readings at various sites.
We found the best sites were these three 👇
Site
Your Best Choice
Top Features
Find Your Psychic

Established for 20 years
Many advisors have 10s of thousands of ratings
Amazingly accurate readings & gifted psychics

Get Free Minutes
Read Review

280+ love/relationship experts
Readings from just $1 per minute
Satisfaction guarantee

Get Free Minutes
Read Review

Consistently accurate & insightful readings
Compassionate, genuine advisors
Love, relationships, careers + more

Get Free Minutes
Read Review

Tons of 5* rated psychics, mediums & clairvoyants
Buy 30 minutes, get 5 FREE Elite/Master mins
100% satisfaction guarantee

Get Free Minutes
Read Review

Massive range of gifted psychics
10,000 free Oranum coins
Love, tarot, numerology & more

Get Free Minutes
Read Review
Affiliate Disclosure: If you visit one of these sites and sign up, we may receive a small fee.
What Is An Empath?
An empath is someone who is highly in tune with what people near them are feeling. Think of it like having the normal empathy we all have but on steroids. It's like having one of your senses dialled up really high. (Many gifted empaths are also sensitive with other things like sounds and smells).
With that often comes intuition. So let's say they're trying to decide if someone is being genuine. They can use their gut feeling accurately as they're so in tune with the person and what they're picking up from them. (Healthline has a good article about empaths).
It's also very common that empaths are deeply caring people. Whilst that's obviously a good thing, it can also make things tough for the empath. They're picking up on so many emotions and feelings and want to fix them for people. So often they find it hard to say 'no' or have effective boundaries.
It's a real gift, but one that needs support with. A real empath psychic, once they've learned how to have boundaries and not get drained, can provide incredibly insights and guidance for their customers.
What Is A Psychic Empath Reading?
So we know now what an empath is. But where do psychics come into it?
Well with a gifted psychic empath, the empath sensitivity and intuition is combined with psychic skills. Each psychic is different but may have some (or one) of these abilities and skills 👇
Clairvoyance (being able to see images and have clarity on what's happening)
Clairsentience (being able to feel and sense what you are experiencing)
Claircognizance (knowing – intuition but amplified)
The use of crystals
Shamanism
Reiki
Having this combination of abilities and a deep intuition makes for a unique, incredibly powerful way to do readings for people. A real empath psychic can feel the emotions and feeling you're experiencing. Kind of like a superpower!
Who Are The Best Psychic Empaths?
We're very, very fussy at to what psychic sites we recommend here at Psychics.guru. Only the best, most trusted and accurate sites make the cut for our shortlist.
Each of these sites offers a large number of real psychic empaths who have been vetted and tested.
We looked for trusted, real empath psychics that had plenty of positive reviews and plenty of experience in these readings. And we looked for advisors that were truly gifted and compassionate.
We've cherry picked one of the leading best empaths from our favorite psychic sites 👇
Psychic's Photo
Rune Psychic's INfo
Customer Rating
Get A Reading

Highly experienced, authentic empath
3 minutes free
"This is my second reading with her and she picks up instantly on energies."
Quick, to the point and honest readings

Visit Kasamba

12 years experience
A true empath with tons of great reviews
Guidance with love, relationships and more
4th generation clairvoyant

Visit Oranum

40 years experience
Empath and master love psychic
Can help with any problem, big or small
First three minutes free

Visit Psychic Oz

Claircognizant Empathic Intuitive
First 3 minutes are FREE
10 years experience
Specialist in relationship compatibility and karma

Visit Psychic Source

30 years experience
A real empath with real compassion
Enjoy 5 minutes free
13,000+ readings given

Visit AskNow
Affiliate Disclosure: If you visit one of these sites and sign up, we may receive a small fee.
What Can An Empath Reading Help Me With?
The key to understanding what am empath can do for you is to think about your now rather than the future.
Remember, a psychic empath's gift is being able to feel what you're feeling right now, and to tap into those energies. Whereas someone who is a fortune teller is more about looking into your future.
So if an empath is looking at your here and now, what can their expert guidance help you with?
One of the things I find useful about empath readings is really untangling what I'm feeling and my current emotions. If there's a lot going on in your life and you're experiencing stress, it's easy to get overwhelmed.
Notice I say 'feelings' a lot. That's key to the reading. Your empath psychic will quickly be in tune with your feelings and energies, and will experience them like you are.
They can also tap into what people around you are feeling.
So empath readings can be really helpful with issues like:
Relationships – perhaps you're arguing with your partner or you feel like the relationship has broken down. Not only can your empath understand your feelings about it, but they can tap into what the other party is feeling too
Career/work – maybe you're worried about a relationship with a co-worker, or trying to figure out a decision about your job
What you are really feeling – breaking down the tangle of your emotions and working out what is really the issue for you
Find the answers you've been looking for – what's interesting here is that you probably know the answer! But your empath psychic can help you tap into it and be more aware of it
Release – often just having someone listen who can really experience what you're feeling can be cathartic, especially when they aren't judging you in any way.
How Much Do Psychic Empath Readings Cost?
They can cost as little as $1 per minute, and go as high as $40 per minute. That's a big price range and it's because each psychic and each site have their own price ranges.
You can easily filter and sort on sites like Oranum to find one that's in your price range.
Here's the great thing though: as a new customer you can take advantage of some absolutely amazing welcome offers. These are often free minutes but you can also grab some very low introductory rates too.
Here are some examples:
How Do I Get The Most From My Reading?
The key is to be open and honest. There's no point holding back about what you're feeling and thinking. Your empath psychic isn't there to judge you. They're there to listen, experience it and guide you.
So feel open and confident to really open up. It will make your reading even better.
That's perhaps easier said than done. So what I recommend you doing is putting some time aside before the reading to relax.
Some simple breathing exercises can really help – they'll slow you down and calm your mind. That way you're more focussed and in tune with your feelings.
As with any reading, make sure you've got some space and quiet to do it. So try and make sure there's no-one else around to disturb you and your phone is on silent.
As well as being open outwardly, you should be open to what your psychic empath says. Listen to what their intuition is telling them and be open to learning from it. There may be things that the empath says which just confirm what you thought you knew (but wanted confirmation of). But there may also be things that come up which are a complete surprise (e.g. things that other people around you are feeling).
Finally, take some time after the reading to reflect and think. You may find the psychic empath reading is quite intense. That's normal and OK.
Spend some time thinking about (or even writing down) what came up for you.
Maybe there's some actions from it (e.g. making that phone call to someone you've argued with). If so, make sure you follow up on them.
Empath Readings – Summary
Real psychic empaths are people with a mix of compassion, intuition and psychic skills. They are truly caring, special people who love to help others.
We've seen that they can use their natural intuition with other abilities to have a deep understanding of what's going on for you.
And they can then use that to help and guide you with whatever you need.
A psychic empath reading can be started for free at these top three sites. Click on one and schedule your reading within minutes 👇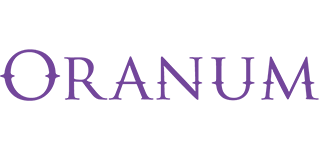 10,000 Oranum Coins FREE
Consistently insightful empaths
100s of gifted, well-rated advisors
Trusted, real and accurate empath readers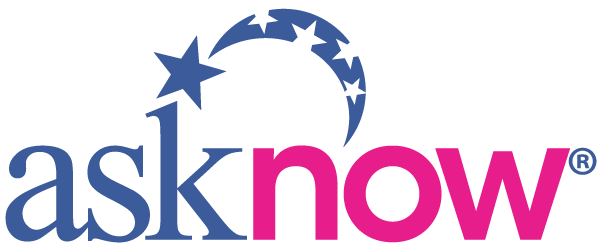 5 Minutes FREE
Offers from $1 per minute
100s of real empaths
Discounted minutes when you buy in bulk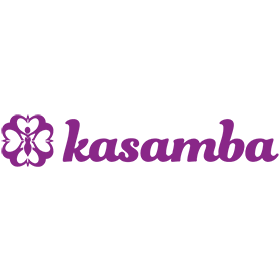 3 FREE Minutes
Some truly gifted empaths
Thousands of 5* ratings
Expert, intuitive guidance via empath readings
Affiliate Disclosure: If you visit one of these sites and sign up, we may receive a small fee.
Empath Readings – FAQs
❓What is the best site for psychic empath readings?