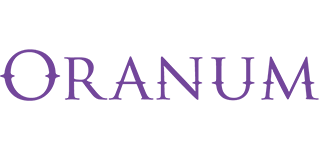 Oranum At A Glance
🔮 FREE 10,000 Oranum coins to get you started
🔮 Psychics, tarot, astrology, fortune telling & more
🔮 100s of experienced, trusted psychics
Interested in getting a reading at Oranum but want some reassurance? Need an expert opinion before you join?
You're in the right place.
Oranum is one of the biggest psychic sites online. Let's kick off this Oranum review by saying this – they have some of the most gifted psychics anywhere.
Oranum.com is one of the select few sites we hand pick for recommendation at Psychics.guru. Why?
The quality of the readings are world-class. Highly accurate, highly personalised and highly insightful.
We've always been impressed with the variety of services Oranum offers. They have the basics you'd expect, with tons of other options.
This means whatever type of reading you've come for, it's there.
Read on in our exclusive Oranum review to find out more
We Love
Huge range of gifted advisors
Highly accurate readings
Free Oranum mobile app
10,000 free 'Oranum Coin' offer
Tons of psychics online at all time zones
Could Improve
Can't sort/filter psychics in list
Search function is limited
Our Expert Guide To Oranum.com
Advisor Skill & Experience
9.2
Oranum Psychics Prices For Readings
Oranum operates a unique pricing model. How this works is you buy 'Oranum coins'.
1,000 coins = $1.
You'll get 10,000 free just for validating your credit card. You can then buy as many as you want.
These are done in blocks (e.g. 22,000) depending on what currency you're using.
Each psychic has different rates for themselves and their different services.
So for example, 'BridgesLight' live readings cost 1.5k Oranum Coins per minute. Or, in her open chat you could ask a yes/no question for 1k Oranum Coins.
Like all psychic sites, the more experienced the psychic, the higher their rate will be.
What Readings Can I Get At Oranum.com?
If it's variety you want, Oranum delivers that in spades.

With the exception of some highly niche readings, all types are here.
An interesting one they offer is sound baths. If you've never had one before – try it! Sound baths are super relaxing and work surprisingly well online.
Our review of Oranum also showed it has a decent number of pet psychic specialists. Many other sites don't offer this. The ones at Oranum are super intuitive to your pets and their energies.
Here's the types of readings you'll get at Oranum:
Psychic – lots to choose here with tons of experienced advisors
Medium – super talented and intuitive
Tarot – very accurate and unique readings
Fortune teller – help understand your future
Career – help with your job or promotion
Family – insights and guidance on your loved ones
Dreams – help interpret the meaning of your dreams
Astrology – using the stars to understand you and your life
Love – maybe you want help finding someone worth of your heart
Numerology – unique to you, understand how numbers play a part in your life
Clairvoyant – get in tune with other spirits and people through experts
Oranum Mobile App & Experience
If you're like me, you're on your phone most of the day (bad habit I know!). Many people prefer to get their psychic readings via mobile.
Oranum delivers an amazing mobile psychic experience. You can choose to download the free Oranum app (for Android or Apple). Or simply use the Oranum.com site via your phone's browser.
Either works great although personally I prefer using their app. I find the search function better and also like the notifications I can choose.
Other functions include messaging and instant access to the help center.
I'm an Android user and it works great but I can't vouch for the Apple version.
(Tip – make sure you install the 'live esoteric chat' one not the 'broadcaster' one. The latter is for the psychics to use.)
Here's what the Oranum app looks like: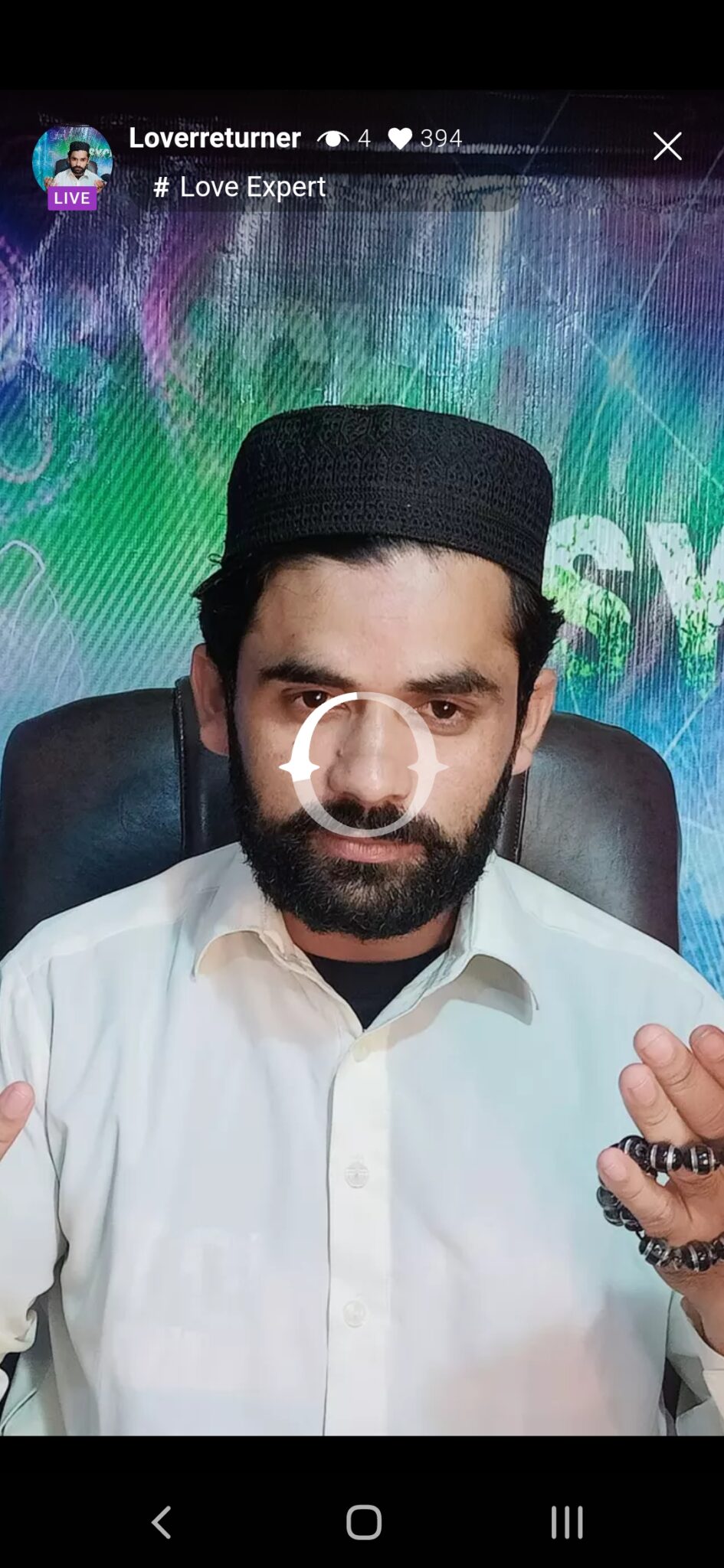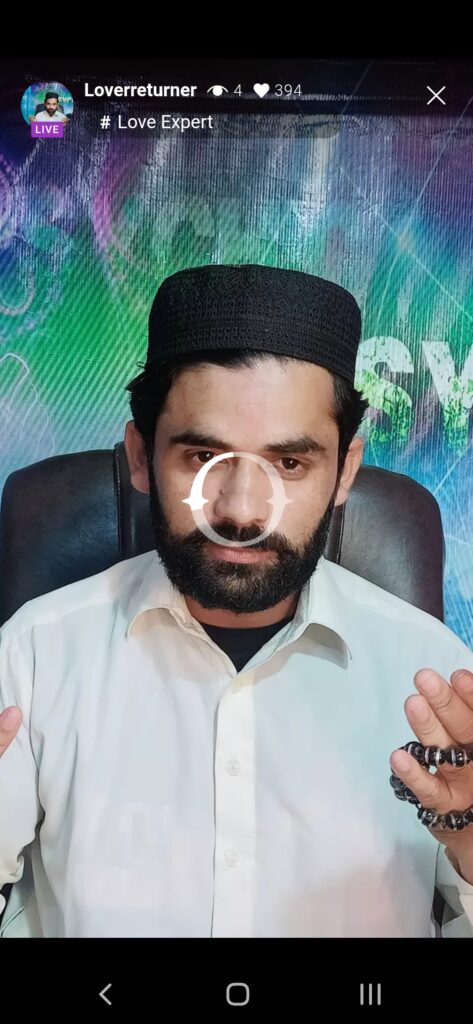 ---
The Best Psychics At Oranum.com
With around 150 talented and gifted psychics, you'll find there are some amazing readers here. With years (and often decades) of experience, you're spoiled for choice. Here are just some of the highest rated psychics at Oranum:
Psychic's Photo
Psychic
Customer Rating
Free Minutes

A massive 50 years experience
Subscription consults available with great savings
Tons of happy (and repeat!) customers
Incredibly accurate, intuitive readings

Get Reading Now

DrNikki has over 50 years experience
1000s of happy customers
Love, family, finance and career
Superb at helping you find clarity and answers

Get Reading Now

Psychic, dream analyzer and healer
Highly skilled in card reading
Much loved by her customers
Expert and versatile

Get Reading Now
Affiliate Disclosure: If you visit one of these sites and sign up, we may receive a small fee.
How To Get Started At Oranum
Interested in knowing more and getting an instant reading at Oranum? It's a super easy process to get started, as we found in our Oranum review process.
Here's what you need to do:
Go to the Oranum site using our link
Click on the menu then 'Join now'
Fill in the new user form
Validate your credit card (this gives you the free 10,000 coins)
Choose a psychic and get your reading!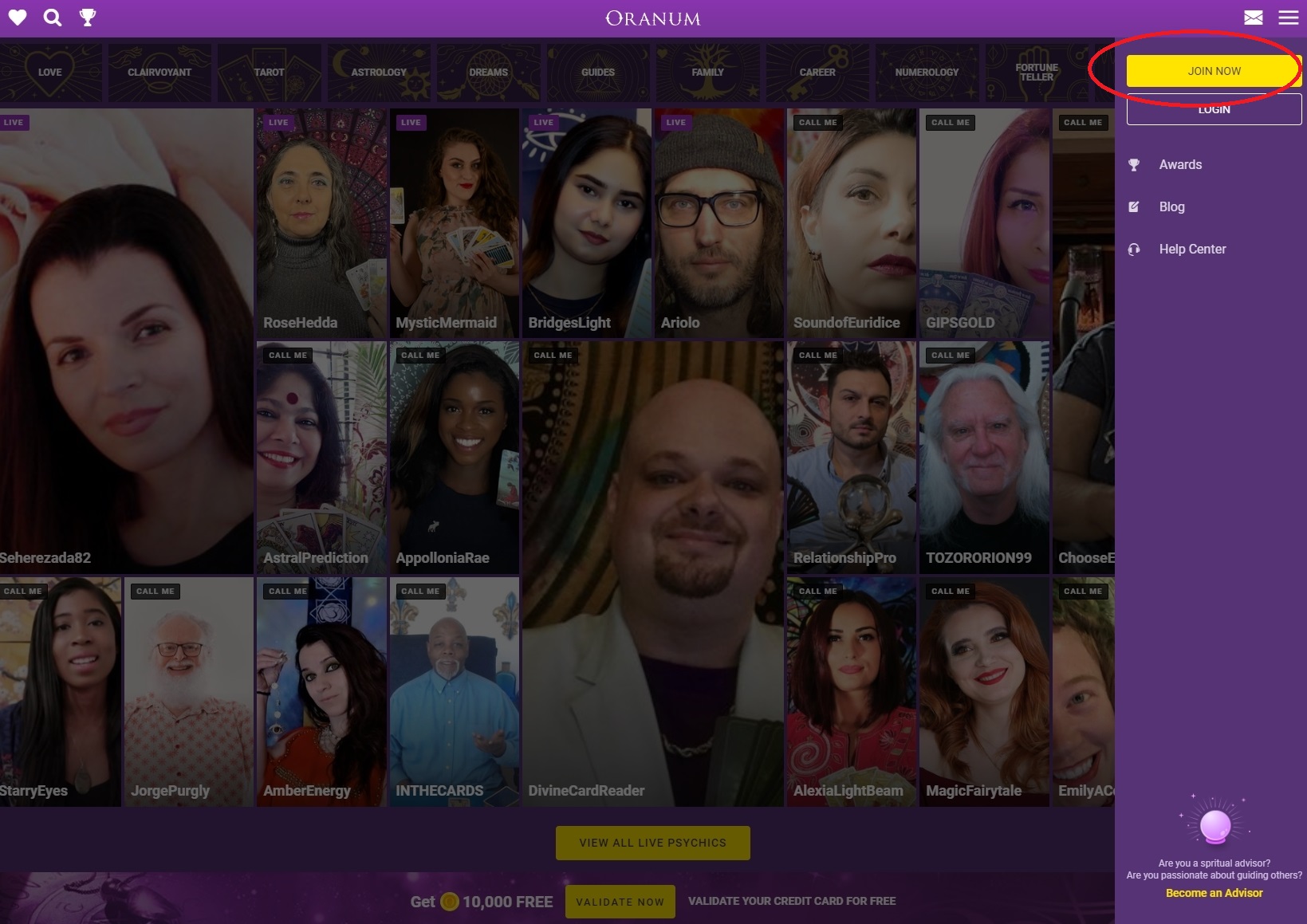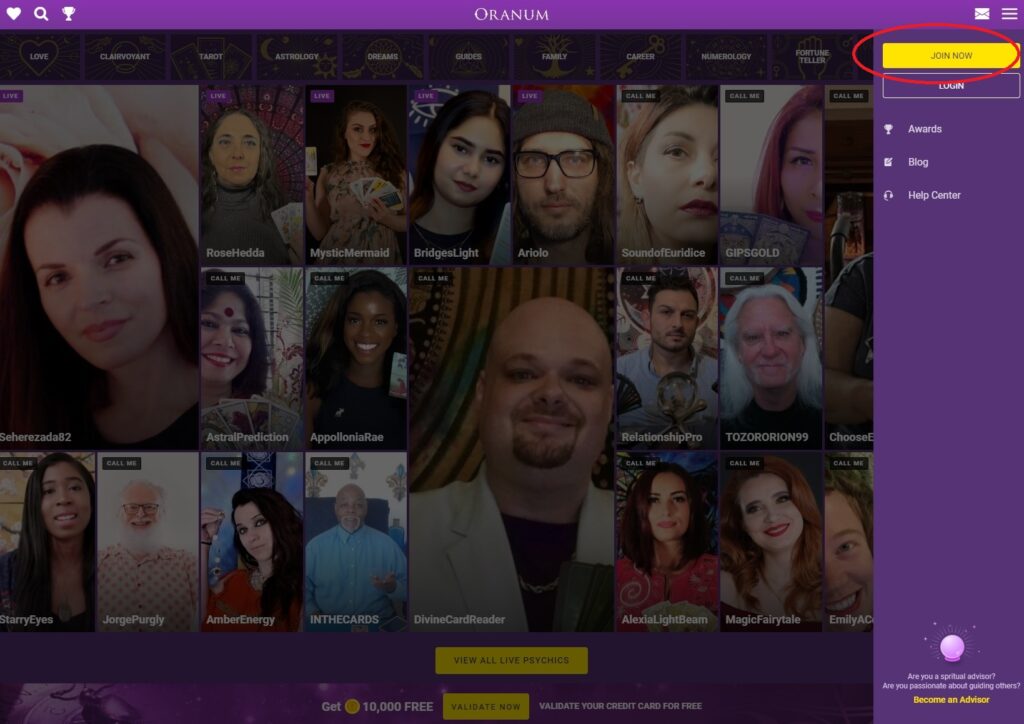 Oranum.com Review – Pros & Cons
We strive to give balanced reviews of all the psychic sites we feature. That's why we like to give you the good and the bad. Here's the pros and cons for Oranum:
What We Like
Huge range of gifted advisors
Highly accurate readings
Free Oranum mobile app
10,000 free 'Oranum Coin' offer
Tons of psychics online at all time zones
Could Improve
Can't sort/filter psychics in list
Search function is limited
What Customers Are Saying About Oranum
Here's some of the great stuff we've found real customers saying online:
"I enjoyed my readings, in some cases they were scarily accurate. I do think that people should take a chance and might come away with more than they thought beforehand."
"We had a family reading and Gayle concentrated on my husband as he was the one with most of the questions. I was amazed how accurate and precise she was.
"Amazingly gifted. I did an email reading and I was, of course, skeptical. I was totally amazed when I got my reading. She knew the names exactly of my daughter and her daddy."
"Renee's Mediumship abilities are INCREDIBLE. She is a validating Medium. What an incredible gift she has. Thank you so much!"
"ABSOLUTELY the best I have come across on any site."

– A happy Oranum customer
Oranum Psychics – The Key Facts
| | |
| --- | --- |
| ❔ Number of psychics | c.150 |
| ⌚ Free minutes | Depends on advisor |
| 💲 Reading prices | $1.99 per minute + |
| 🀧 Tarot | Yes |
| ♈ Astrology | Yes |
| 📱 Mobile app | Yes – Google & Apple |
Oranum.com – Our Summary & Parting Thoughts
So as we've seen in this Oranum review – this is a great site. With truly gifted, leading psychics and all kinds of specialities, it's a superb choice for anyone.
Yes, there's a few minor pain points (lack of satisfaction guarantee, 'coins' take a bit of time to get used to, for example). But the core product (their psychics and readings) is up there with the best.
We're big fans of how Oranum are trying to cater for everyone. They do that via the massive range of readings, including tarot. And also through being able to get readings through messaging, video call, voice call and live chat.
Sure, the 'Oranum coin' concept is a little quirky. But actually, if you want your first reading to be with a lower-priced psychic, it gives you more value than other sites.
Advisor Skill & Experience
9.2
Ready for your first reading at Oranum? Click the button below and get started in minutes.
Enjoy some clarity, peace and guidance in your life!
Oranum – FAQs
Is Oranum trustworthy?
Absolutely! (If it wasn't, it wouldn't be on our site!)
Oranum is one of the most popular and trusted psychic sites online. It has a huge customer base.
With great customer support and highly vetted psychics, it's a superb choice for anyone.
What payment methods do they accept?
Oranum takes credit card, debit card, ACH, European Direct Debits, Click2Pay, Ukash, Pay By Phone, online banking and European bank wire transfers.
Do I need a promo code at Oranum?
Nope – all customers get the same deal. Just click on our link above and claim your free credits.
Who is Oranum owned by?
Themselves (i.e. not owned by by an umbrella company).
Is there a satisfaction guarantee?
Unfortunately not – I'd really like to see them offer this like some other psychic sites do.
Whilst it's unlikely you'd need to use it (given the quality of the readings). But it would give people more peace of mins.
How many psychics does Oranum have?
Whilst they don't give the number, I believe roughly 150+.
What format can I get my reading in?
Oranum gives you the choice of messages, voice call, video call or live chat. I love how they cater to everyone's preferences here.