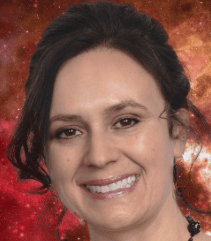 30+ years psychic experience
Amazing with love+relationship readings
48,413+ readings given!
5 star rated, gifted psychic
Five minutes free for new customers
Affiliate Disclosure: If you visit one of these sites and sign up, we may receive a small fee.
Jozette is one of the most outstanding psychics on the AskNow site. Immensely talented and gifted, she consisntelt gets 5* ratings from the thousands of clients she does readings for. We're impressed and so it was super exciting to able to do this exclusive interview here on Psychics.guru.
Here's how it went:
Psychics.guru: Hey Jozette:) Thanks for talking to us. Let's kick off – firstly I'd love to know how long have you been a professional psychic for?
Jozette: I have been a professional psychic since my early 20s, but I have read for friends and family since early childhood.
Psychics.guru: Thanks – and when did you first realise you were psychic?
Jozette: My family first recognized I had intuitive abilities when I predicted a pregnancy for my mother's coworker without being asked. I remember the experience to this day, I could see two little babies growing in her tummy. And that is what I told her. At the time she did not know she was pregnant and of course ultrasound did not exist in that era. To her delight and surprise, she ended up having twin girls.
Psychics.guru: Wow, that's pretty amazing! So what are the mot common things people ask you for a reading about?
Jozette: A common theme in every reading is people want to validate our gifts, have reassurances about future, and of course relationship projection.
Psychics.guru: Many of our visitors have never hard a reading before. What advice or tips would you give someone if they were having their first psychic reading?
Jozette: I always tell people to allow us a moment for a good connection and to keep a positive vibration because negativity will damage any connection made. A healthy amount of skepticism is advised, but keeping a positive flow and a respectful connection with your psychic will give you your very best reading. And then also I advise to simply take the information with you and see how it relates to your life as you walk the journey. Because sometimes messages that seem OFF in the beginning, turn out to be very correct in the end.
Psychics.guru: That's great advice thankyou! So going back to your past, was anyone else in your family psychic?
Jozette: My mother and grandmother were both mediumistic and they helped me foster my abilities as a young child. They taught me to believe in miracles and angels and to trust in Spirit and it was a beautiful experience I treasure to this day.
Psychics.guru: Let's talk about tools. Many psychics use them, e.g. tarot – what's your approach?
Jozette: I connect energetically to the highest point possible in the universe, the Angel, guides, loved ones, the higher realms, and deliver messages from those elevated beings in connection with my own guides and masters.
Psychics.guru: You're a very experienced psychic. What do you most love about your job?
Jozette: Helping a grieving person, offering clarity on any level, meeting new souls, sharing love and learning through others. Every single reading and connection helps me grow and I strive to help people take their highest path and make better choices to find their best outcome.
Psychics.guru: I still feel there's a bit of a stigma about the industry. What do you feel are the most common misconceptions about psychics?
Jozette: Well as with any profession, there are people who give us a bad image. And in my opinion the greatest misconception is that a psychic will know everything, instead we are able to show you your different path choices and how they should turn out if you choose each one. Everything in life is a choice, and even sometimes when we feel we have been given no choice, our Earth choice is simply how we react to the crisis at hand.
Psychics.guru: I've always assumed that doing readings can take their toll on you mentally – how do you deal with that and try and prevent it?
Jozette: I happen to thrive in the reading environment. I don't need protection from anything. I love the work. I actually am drained more if I am not connecting and sharing my gifts. This work feeds my soul, keeps me in alignment, and even altered or darker energies prove the afterlife for me so I welcome all connections with humans, entities, and the other realms. Every connection is a blessing.
Psychics.guru: Jozette, thanks so much for talking to us. This was super interesting!
Interested in getting a reading with Jozette or another of the talented psychic advisors at AskNow? Just click the link below and arrange a reading in less time than it'll take you to make a coffee:)
PS: Remember as a new customer you get five minutes free!