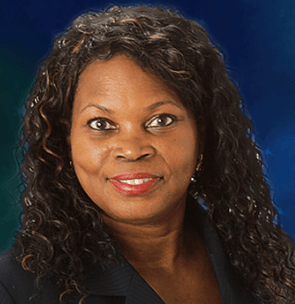 30 years+ psychic experience
29,650+ readings given on AskNow
Love, relationships, money, finance + more
5 minutes free for new customers
Affiliate Disclosure: If you visit one of these sites and sign up, we may receive a small fee.
Prophetess Phyliss is one of the most experienced, well-reviewed advisors on the AskNow.com platform.
Psychics.guru was lucky enough to have a quick chat with her about her experiences as a psychic.
Psychics.guru: Hey Phyllis – How long have you been a professional psychic for?
Prophetess Phyllis: I have been a Spiritual Advisor for over 35 years.
Psychics.guru: And when did you first know you were psychic?
Prophetess Phyllis: As a little girl, I was prayed over by my grandmother, men and women of God.  One of the greatest awakenings was and when I came home from visiting, I just knew things, for example, a certain person would be coming to visit and they would. I also knew without a wavering doubt, I was gifted when I heard the Holy Spirit of God told me the exact day my mothers passing so I could prepare the family.  After that, whenever I would spiritually hear dates regarding people and situations often.  
Psychics.guru: What are the most common things people ask for help on for a reading?
Prophetess Phyllis: Men and women are concerned about having a faithful companion, true love. Their second concern is usually finances.
Psychics.guru: What tips do you have for people having their first psychic reading?
Prophetess Phyllis: I advise that they are alone and in a quite place. The spiritual advice is for the person calling only, It may be different for the listener.
Psychics.guru: Did anyone in your family have psychic abilities?
Prophetess Phyllis: Oh YES!!!  My father and mother were VERY SPIRITUAL.  My father could even predict an accident down the road before we arrived or saw any sign of an accident.  My mother could call a person long distance and tell that person exactly what was going on in their life, even if they were trying to hide something.
Psychics.guru: Do you use tools like tarot or others?
Prophetess Phyllis: Yes, I LISTEN TO THE VOICE OF THE HOLY SPIRIT OF GOD. Accuracy is guaranteed. 
Psychics.guru: What do you love most about your job?
Prophetess Phyllis: I love the fact that I am using my gift to help others and the answered prayers that  I and others see manifest.
Psychics.guru: What do you feel are the most common misconceptions about psychics?
Prophetess Phyllis: Most callers don't know difference between being a Psychic and having a Spiritual Gift.  People will automatically think you are a "psychic" because you know things about them and their situation.
Psychics.guru: I imagine doing readings can be quite demanding on your mentally – how do you protect yourself from this and being affected by the energies of others?
Prophetess Phyllis: I have been spiritually trained how to release any negative energy that may try to attach itself to me.  BEWARE of the sender LOL…
Psychics.guru: Thanks for speaking to us Phyllis, really appreciate it!
If you're interesting in getting a reading from Prophetess Phyllis or any of the other amazingly talented advisors from AskNow.com, just click the link below and get started in minutes: